Summer School Venue
The 1st Summer School of Hel.A.S. will take place at the "Kostis Palamas" Building of the University of Athens. The "Kostis Palamas" Building is situated in the center of Athens at Akadimias str. number 48 and Sina str. (entrance from Akadimias). A map of the location is given below:
Click here to View Larger Map
The "Kostis Palamas" Building
The neoclassical building "Kostis Palamas" was built in 1857 and initially served as a private school. In 1870 the building was purchased by the University of Athens, to house therein various laboratories, classrooms and later University Museums. Since 2005, it is used for hosting art exhibitions, lectures, roundtables, book presentations, workshops and symposia.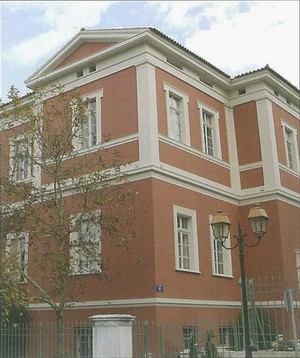 Accommodation
There are many accommodation options in Athens. School participants are expected to make their own reservations. We would like to point out that, the easiest, and fastest way to reach the School Venue is by Metro. Therefore, it may be helpful if your hotel is situated near the metro stations (such as Syntagma, or Monastiraki, in the city center).